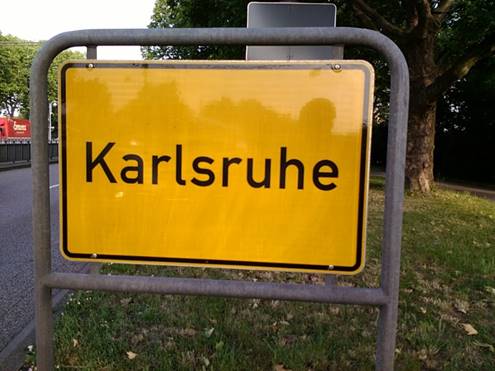 Karlsruhe, with its population of 300,000 and set on the plains of the Rhine river between the Black Forest, the Vosges and the Palatinate hills, is a city justifiably described as a "stronghold of creative thought with added savoir vivre".
Offering over 800 hectares of public parks and gardens, Karlsruhe has more islands of peace and relaxation than anywhere else in Germany. As an entrant in the international city competition "Nations in Bloom", verdant Karlsruhe was awarded a sensational second place! The botanical garden, the palace gardens, and the zoological gardens make a visit to Karlsruhe a green inner-city dream. Numerous street cafés, beer gardens and squares provide ample opportunity for winding down and taking refreshment. Take a stroll down Baden's longest shopping avenue, the "Kaiserstrasse". The Pyramid, located on the marketplace and Karlsruhe's most famous landmark, is right at the heart of the city.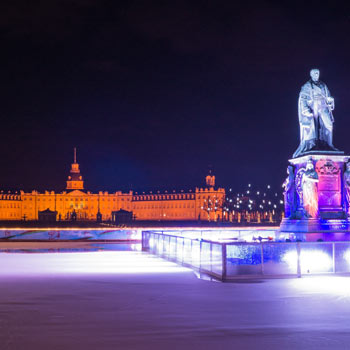 The royal palace, now home of the Baden State Museum, is reached via the "Via Triumphalis" with its unique ensemble of classical architecture. The Centre of Art and Media, Germany's "Centre Pompidou" and otherwise known as the ZKM, offers an experience of a very special kind. Don't miss the world's first interactive museum! A whole array of other museums, too, invite you to browse and gaze in wonderment. Besides art and culture, the culinary delicacies are also an important aspect of Karlsruhe's renowned lifestyle. Baden cuisine has an excellent world-wide reputation, so this particular region will whet your appetite, too. Let yourself be inspired, free from care, by the pleasures of Karlsruhe life and immerse yourself completely in the Baden way of life. The environs are a must as well. Karlsruhe is not only surrounded by fabulous forests, enchanting water meadows and sunlit plains, but other towns and communities that are well worth a visit, too.
Links: